Are you seeking help to make your voice more masculine? Our Male Transgender Voice Therapy specialists can aid you!
Our Transgender Voice Therapy Specialists specialize in the masculinization of the voice; in other words, our specialists are able to change your voice from sounding less like a woman's and more like a man's.
There exists a commonly accepted falsity that transgender men are not in need of voice therapy; at LA Speech Therapy Solutions, we know that that isn't true! Many believe that a transgender man's testosterone therapy will naturally deepen his voice, however, this doesn't hold true for all. We know that not all trans men are comfortable with undertaking hormone replacement therapy; some men are even unable to afford this therapy. Therefore, we realize that trans men often seek to find an alternate means of voice masculinization.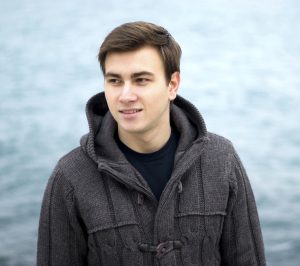 Our Solutions
We know that altering your voice can seem like a daunting task, but together, we can accomplish voice masculinization. Here are some of the varied teaching processes that we utilize in our therapy:
Controlling the vibration in your chest.
Altering speech patterns so that the voice vibrates less.
Controlling voice emanation from chest to throat.
Mastering intonation so that your voice rises and falls in a masculine manner.
Differences between Female & Male Voices
To have a better understanding of the importance of voice transitioning, it is important to understand the basic differences in the way that men speak in comparison to women.
The male voice is centered on the chest; this gives it a more sonorous tone. Additionally, men usually have a voice that is unvaried; their voices stick to low-pitched tones rather than vacillating like the voices of females.
The female voice is mainly produced from the larynx; this causes the voice to be more airy, with a tone that sounds more melodic and high-pitched than the male voice.